Creative Traffic Manager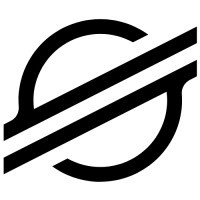 Stellar Development Foundation
San Francisco, CA, USA
Posted on Friday, October 27, 2023
Interested in working on cutting-edge blockchain technology and creating equitable access to the global financial system? Since 2014, the mission-driven team at the Stellar Development Foundation (SDF) has helped fuel the tremendous growth of the Stellar blockchain network, an open-source platform that operates at high-scale today. Developers and companies around the world build on it, and the SDF team is expanding to support the rapidly growing and changing Stellar ecosystem.
We're looking for an organized and collaborative Creative Traffic Manager with 3+ years of experience managing competing tasks and workflows, and working with people in a cross-functional capacity. Our ideal candidate is someone who thrives in a team-oriented environment, has a solid grasp of creative workflows, and wants to be an integral part of keeping a creative team of designers organized and on track.
In this role, you will:
Intake and review all creative briefs from the creative team to ensure they are in line with project goals (need to have a strong comprehension of marketing, creative workflow, and lingo)
Daily communication/follow up with the creative team
Give breakdown or distribution of work to creative team
Forecast workload
Managing agency and freelance vendors alongside the Creative Director
Intake, assign, and manage internal creative requests, prioritizing and re-prioritizing based on the team's shifting needs
support SDF's creative team and other cross-team projects by managing multiple simultaneous workloads, timelines, and project communications
Ensure deadlines are met in a collaborative way, and communicate actively with the team
Work with the Creative Director to compile creative estimates and project timelines
Work with the marketing and creative teams to organize logistics including video shoot locations, schedules, equipment, contractors/crews, travel, and more
Manage contractor/vendor communications and invoices
Manage the maintenance and organization of video and design asset libraries
Identify potential weak points in processes and find efficiencies
Identify potential new workflows and processes
You have:
Top-notch project and time management skills — excellent organization, communication, flexibility and a very strong attention to detail
The ability to anticipate and effectively communicate and solve practical problems or issues
Professional demeanor; ability to work well with people at all levels and ability to navigate relationships with creatives and cross-functional partners
Awareness of pre-production, production, and post-production processes for various types of creative projects
Interest or experience in creative and/or marketing production
3+ years of project management experience, creative or marketing experience preferred
Experience managing projects from start to finish
Comfortability presenting in meetings, untangling competing timelines and priorities
Experience in Asana
Additional skills that are not negotiable:
You have a positive attitude and readily partner with all types of people
You understand the benefits of process and you use it to your advantage
Be a champion for the Stellar brand and come with creative ideas to make it better
Proactively seeks and leverages feedback from those around them to learn and grow
Bonus Points if:
You have a project management certification
You have design or copywriting skills
You are knowledgeable about blockchain tech, open-source software, or financial tech
Experience in the B2B products and services.
We offer competitive pay with a base salary range for this position of $115,000 - $145,000 depending on job-related knowledge, skills, experience, and location. In addition, we offer lumen-denominated grants along with the following perks and benefits:
USA Benefits/Perks:
Competitive health, dental & vision coverage
Flexible time off + 15 company holidays including a company-wide holiday break
Paid parental leave
Life & ADD
Short & Long term disability
FSA & Dependent Care Accounts
401K (4% match)
Employee Assistance Program
Monthly gym allowance
Daily lunch and snacks in-office
L&D budget of $1,500/year
Company retreats
About Stellar
Stellar is more than a blockchain. Powered by a decentralized, fast, scalable, and uniquely sustainable network made for financial products and services and a thriving and passionate ecosystem that includes a non-profit organization driven by a mission, Stellar is paving the path to unlock the world's economic potential through blockchain technology. Built with speed and low costs in mind, the Stellar network provides builders and financial institutions worldwide a platform to issue assets, and to send and convert currencies in real time creating real world utility. Founded in 2014, the Stellar Development Foundation (SDF) supports the continued development and growth of the Stellar network and also serves the ecosystem of NGOs, corporations, universities, small businesses, governments, and solo entrepreneurs building on the Stellar network through tooling, funding and strategic collaborations. Together, Stellar is where blockchain meets the real world.
About the Stellar Development Foundation
The Stellar Development Foundation (SDF) is a non-profit organization focused on working with and supporting changemakers to create equitable access to the global financial system through blockchain technology. SDF provides grants, investments, funding, and other awards to builders and organizations. SDF also develops resources and tooling on the Stellar network to help unlock real world utility. As a nonprofit foundation, SDF puts the health of the Stellar network and the Stellar ecosystem and its mission above all else.
We look forward to hearing from you!
Privacy Policy
By submitting your application, you are agreeing to our use and processing of your data in accordance with our
Privacy Policy
.
SDF is committed to diversity in its workforce and is proud to be an equal opportunity employer. SDF does not make hiring or employment decisions on the basis of race, color, religion, creed, gender, national origin, age, disability, veteran status, marital status, pregnancy, sex, gender expression or identity, sexual orientation, citizenship, or any other basis protected by applicable local, state or federal law.