Analytics Engineer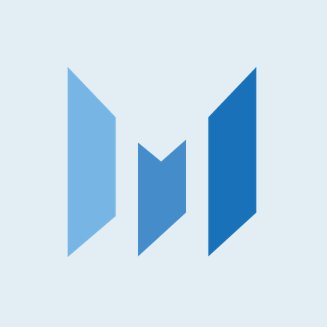 Messari
Data Science
Remote · United States
Posted on Wednesday, April 5, 2023
About Messari.
Messari is the leading provider of crypto market intelligence products that help professionals navigate crypto/Web3 with confidence. We bring transparency and smarter qualitative and quantitative analytics to the industry by combining a global research database with a comprehensive suite of data visualization and asset discovery tools. We help drive smarter participation in crypto from individuals and institutions alike.
The name "Messari" came from the Franciscan monks who declared "clean books" a moral imperative during the renaissance and pushed merchants to use proper accounting methods. This led to the flourishing of investment via "trust but verify" methods and industry growth throughout Europe. That's what we aim to do. Provide participants, investors, builders, platforms, and everyone else with reliable information to better participate in the crypto ecosystem.
Our users range from some of the most prominent analysts, investors, and crypto individuals to top organizations including Coinbase, BitGo, Anchorage, 0x, Chainanalysis, Ledger, Compound, MakerDAO, and many more.
The Role
We're looking for an analytics engineer to join our data engineering team. You'll help us design data models on top of raw blockchain data, build dashboards and applications to visualize the data, and ultimately turn them into insights for our research team across categories (DeFi, L1/L2s, etc.). You'll also work closely with our research team and product team to translate their needs and requests into data products. We are looking for people who are self-driven, crypto native, and get excited by challenges and difficult problems.
What you'll do:
Design and build data models (i.e. abstraction tables) for blockchain data.

Build SQL pipeline to transform and aggregate low level blockchain data into high level metrics.

Employs modern data tools and best practices to ensure data quality.

Build data dashboards and data applications to visualize data.

Use statistical models to derive analysis and insights from blockchain data.

Work with crypto researchers to understand their needs for analytics.
Who you are:
You live and breathe crypto. The more degen the better!

3+ years of proven track record working as a data analyst, data engineer, or analytics engineer.

Proficient with SQL and Python.

Highly collaborative with strong communication skills, especially to nontechnical coworkers.

Strong understanding of blockchain and protocol mechanisms, including DeFi, AMM, yield farming, etc.

An investigative mindset, with a strong desire to learn and use all available resources to get the job done.
Nice to haves:
Familiar with engineering tools like git, Docker, Kubernetes, AWS

Experience working in a cloud data warehouse (e.g. Snowflake, BigQuery, Databricks)

Experience with data management and orchestration tools like dbt, Airflow, Dagster

Data science experience. e.g. forecasting, simulation, predictive modeling
Projects you could work on:
Build an abstraction table for all concentrated liquidity protocols. Provide clean data sets to end users (research analysts), modeling data in a way that empowers them to answer their own questions.

Analyze the behavior of liquidity behaviors on decentralized exchanges. Build prototypes of tools and simulations that allows people to observe changes in behavior given changes in parameters

Design and build data quality frameworks/processes to ensure we have the best quality data possible!
Salary Ranges for this position (depending upon experience):
What you'll love about Messari.
We understand in order for you to do your best work, you need the resources to stay healthy, recharge, and feel like you have ownership in the future we are building.
Benefits:
Competitive Salary and Employee Stock Options:

Everyone in our team contributes to the success of our game-changing products, which is why we share all our wins company-wide. As we continue to succeed, stock options and a competitive salary mean you get to enjoy the upside!

Health, Dental, & Vision:

We care about your well-being so we contribute to the cost of your health benefits. Messari covers 80% of your health, dental, and vision!

Flexible Spending Account (FSA):

Use pretax dollars for any health care needs.

Life Insurance:

Provided to you at no cost, with coverage up to 1x your Annual Salary.

Disability Insurance:

Offering Long-term and Short-term disability to provide a portion of your income during times you are unable to work!

Flexible Time Off:

Forget accrued PTO days. We believe in the power of personal time, so we offer as much flexible time as you need. Just clear it with your team and bon voyage!

Paid Parental Leave:

We encourage you to take care of your little one! We provide 18 weeks for primary caregiver / 4 weeks for secondary caregiver
Perks:
WeWork:

All Access Pass.

401k:

3% Match when you invest in your future with our 401K.

Flexible working life and $500 WFH set up allowance:

Work-life balance is important. Whether you want to work from home or come to our office in New York the choice is yours. To help you get comfortable working from home we'll assist with a $500 contribution.

Community & Social Events:

Messari is a community, we work hard, and bring each other up! Fun and regular company events to relax and connect with teammates.

Learning and Development:

We are dedicated to your professional development. We contribute $1,500 annually for you to invest in your continued education.

Health & Wellness Perks:

Work-life balance and your wellbeing are important to us. To contribute to your mental & physical wellbeing we gift you a brand new Whoop and a subscription to Headspace, as well as Health Advocacy as part of our Employee Assistance Plan.
*As Messari is a fully remote company hiring candidates around the world, our perks and benefit packages may adjust based on your location.
Join our Global, Fully-Remote Team
We believe in building services that help people around the world engage with crypto and seek out talent that can broaden how we build for a diverse, global audience. At Messari, we welcome all qualified applicants regardless of race, color, ancestry, national origin, citizenship, socioeconomic status, religion, age, marital or parental status, sex, sexual orientation, gender identity or expression, disability, veteran status, or any other legally protected status. We are proud to be an equal opportunity workplace.