Research Manager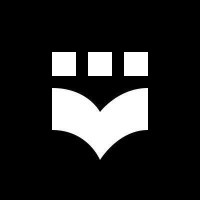 DeFi Education Fund
Employment Types:
Full-time
Locations:
Washington, DC, USA
The Research Manager will work on novel, complex, and exciting issues in DeFi law and policy. The Research Manager will play a leading role in researching, crafting, and conveying the DeFi Education Fund's (DEF's) policy positions and strategy.
As Research Manager, you will:
Lead policy research and development for the DEF, as well as the formal submission of the DEF's policy positions on a proactive basis and in response to NPRMs (in the US), relevant requests for comment around the world, legislative proposals, policy ideas, etc.
Report to the Policy Manager and collaborate with other DEF staff across the organization to amplify and coordinate your work.
Develop and advocate for policy positions on a broad range of issues related to DeFi.
Manage long-term projects and policy initiatives, including management of outside counsel.
Conduct legal research and draft memoranda, briefing materials, policy reports, comment letters, legislation, and litigation materials.
Track and analyze new legislation, case law, guidance, and rulemaking.
Speak to public audiences about our policy positions, such as on panels and podcasts.
The Research Manager will work out of our Washington, D.C. office, with remote work as appropriate. Although advocacy is an important element of our work, this is not a lobbying role, so the Research Manager will not be expected to register as a federal lobbyist.
Qualifications
To qualify, you must have:
Demonstrated passion for and knowledge of DeFi and digital assets more broadly.
Strong understanding of U.S. financial regulation and relevant legal frameworks (and their histories), such as the federal securities, commodities, anti-money laundering, banking, and tax laws.
Excellent research, writing, and verbal communication skills, particularly the ability to distill complex concepts into simple terms and explain them to a public audience.
The self-motivation, confidence, and drive to take ownership of projects and operate with near-complete autonomy.
The ability to succeed as a team player in a fast-paced, unpredictable, and creative environment.
An entrepreneurial spirit, a sense of curiosity, and a high degree of professionalism.