Growth Acquisition Specialist (Paid Acquisition)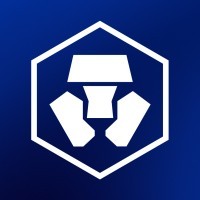 Crypto.com
Marketing & Communications, Sales & Business Development
hong kong
Posted on Friday, October 20, 2023
As a Growth Acquisition Specialist with expertise in paid acquisition at Crypto.com, you will play a pivotal role in driving customer acquisition, increasing brand visibility, and optimizing our growth strategies through paid marketing channels. You will be responsible for developing and executing comprehensive paid acquisition strategies, identifying new opportunities, and delivering measurable results.
Responsibilites
Paid Advertising Strategy: Develop and implement effective paid advertising strategies to grow our customer base and drive revenue.
Paid Search Campaigns: Create, manage, and optimize paid search (PPC) campaigns across platforms, especially for Apple Search Ads.
Social Media Advertising: Manage paid social media advertising campaigns on platforms like Facebook and Instagram. Advanced knowledge in X (formerly known as Twitter) is a plus.
Display Advertising: Plan and execute display advertising campaigns to enhance brand visibility and drive traffic.
Budget Management: Effectively manage and allocate budgets for paid acquisition campaigns to maximize ROAS.A/B Testing: Conduct A/B testing and experimentation to optimize ad creative, landing pages, and conversion funnels.
Data Analysis: Utilize data analytics tools to track and measure the performance of paid acquisition channels, and adjust strategies accordingly.
Competitive Analysis: Stay up-to-date with industry trends, competitor strategies, and emerging paid advertising platforms.
Reporting: Generate regular reports and present findings and insights on the performance of paid acquisition efforts to stakeholders.
Requirements
Bachelor's degree in marketing, business, or a related field.
3-5 years of experience in paid acquisition, including PPC, social media advertising, and display advertising.
Proficiency in using paid advertising platforms (e.g. Apple Search Ads, Google Ads, Facebook Ads Manager, X, etc.).
Strong analytical skills with the ability to interpret data and make data-driven decisions.
Experience with A/B testing and conversion rate optimization.
Excellent communication and presentation skills.
Ability to work independently and in a team.
A passion for staying updated with industry trends and best practices in paid acquisition.
#LI-MK1
#Hybrid
Life @ Crypto.com
Empowered to think big. Try new opportunities while working with a talented, ambitious and supportive team.
Transformational and proactive working environment. Empower employees to find thoughtful and innovative solutions.
Growth from within. We help to develop new skill-sets that would impact the shaping of your personal and professional growth.
Work Culture. Our colleagues are some of the best in the industry; we are all here to help and support one another.
One cohesive team. Engage stakeholders to achieve our ultimate goal - Cryptocurrency in every wallet.
Are you ready to kickstart your future with us?
Benefits
Competitive salary
Attractive annual leave entitlement including: birthday, work anniversary
Aspire career alternatives through us. Our internal mobility program can offer employees a diverse scope.
Work Perks:
crypto.com
visa card provided upon joining
Our
Crypto.com
benefits packages vary depending on region requirements, you can learn more from our talent acquisition team.
Founded in 2016,
Crypto.com
serves more than 80 million customers and is the world's fastest growing global cryptocurrency platform. Our vision is simple: Cryptocurrency in Every Wallet™. Built on a foundation of security, privacy, and compliance,
Crypto.com
is committed to accelerating the adoption of cryptocurrency through innovation and empowering the next generation of builders, creators, and entrepreneurs to develop a fairer and more equitable digital ecosystem.
Crypto.com
is an equal opportunities employer and we are committed to creating an environment where opportunities are presented to everyone in a fair and transparent way.
Crypto.com
values diversity and inclusion, seeking candidates with a variety of backgrounds, perspectives, and skills that complement and strengthen our team.
Personal data provided by applicants will be used for recruitment purposes only.