Client Due Dilligence Director, Bulgaria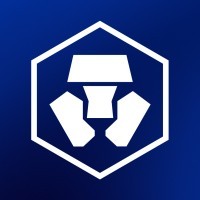 Crypto.com
Sofia, Bulgaria
Posted on Friday, May 5, 2023
The CDD team is a key part of the Compliance department which ensures that Crypto.com is compliant with its obligation of client onboarding and enhanced due diligence on a worldwide basis and to provide the institution with adequate and complete client information. We are a young and dynamic team seeking an experienced candidate to take over the CDD team.
The role will oversee two functional main areas: Business Client Onboarding and Client Enhanced Due Diligence. The role is responsible for the day to day management of the Business Client Onboarding and Client Enhanced Due Diligence as well as ensuring close collaboration with the Retail Client Onboarding Team. While team management of the Retail Client Onboarding team resides elsewhere in the organization, this role is responsible for overseeing and supporting their processes.
Job Responsibilities:
Inform, advise and monitor team members in the processing of their labor duties and specific assigned tasks;
Coordinate with compliance teams globally to ensure onboarding processes and controls are executed as per local standards and expectations;
Partner with Sales and other front line teams in ensuring the highest level of customer satisfaction during the onboarding process;
Ensure the team is always up-to-date with any changes that might have happened before or during the specific shift;
Handle escalations as necessary or provide advice related to them;
Monitor queues and work loads, including staffing levels and coverage (Extra shifts, Sick leaves etc.);
Provide updates on/suggestions for improvements to tools, practices, handling, speed, etc.;
Monitor adherence to predefined KPIs and provide feedback on their adequacy over time;
Ensure staff adherence to departmental/company policies and procedures;
Ensure that the management is well informed of any non-standard cases;
Participate in the setup and implementation of performance improvement plans for team members;
Prepare regular reports on current tasks;
Participate in ad-hoc projects as necessary;
Job Requirements:
Solid understanding of financial services regulatory requirements, including anti-money laundering, economic sanctions and anti-corruption;
5+ years in customer onboarding and due diligence for retail and business clients;
Experience in managing operationally focused teams;
Leadership and management skills;
Excellent time management skills focused on prioritization and execution;
Knowledge and expertise of relevant KYC and AML regulations;
Crypto and blockchain knowledge a plus;
ACAMS certification a plus;
Team Player, Self-motivated, dependable, adaptable and detail-oriented individual with analytical, writing and organizational skills required;
Ability to write reports and business correspondence;
Excellent computer literacy including computer skills (spreadsheet and word processing) and internet research skills;
Ability to communicate and interact professionally with all levels within the Company;
Ability to work well under pressure and to manage multiple tasks simultaneously;
Must be a self-starter requiring minimal supervision;
Fast learner and able to adapt to a global company;
Bachelor's level degree or professional qualification;
Fluency in English, oral and written.
Empowered to think big. Try new opportunities while working with a talented, ambitious and supportive team.
Transformational and proactive working environment. Elevate employees to find thoughtful and innovative solutions.
Growth from within. We help to develop new skill-sets that would impact the shaping of your personal and professional growth.
Work Culture. Our colleagues are some of the best in the industry; we are all here to help and support one another.
One cohesive team. Engage stakeholders to achieve our ultimate goal - Cryptocurrency in every wallet.
Are you ready to kickstart your future with us?
Benefits
Competitive salary
Medical insurance package with extended coverage to dependents
Attractive annual leave entitlement including: birthday, work anniversary
Work Flexibility Adoption. Flexi-work hour and hybrid or remote set-up
Aspire career alternatives through us. Our internal mobility program can offer employees a diverse scope.
Work Perks:
crypto.com
visa card provided upon joining
Our
Crypto.com
benefits packages vary depending on region requirements, you can learn more from our talent acquisition team.
Founded in 2016,
Crypto.com
serves more than 80 million customers and is the world's fastest growing global cryptocurrency platform. Our vision is simple: Cryptocurrency in Every Wallet™. Built on a foundation of security, privacy, and compliance,
Crypto.com
is committed to accelerating the adoption of cryptocurrency through innovation and empowering the next generation of builders, creators, and entrepreneurs to develop a fairer and more equitable digital ecosystem.
If you meet the requirements above and feel ready to dive into our challenging dynamics, by joining the Foris Europe's team on a permanent contract basis, we are looking forward to receiving your CV in English by applying below.
Crypto.com
is an equal opportunities employer and we are committed to creating an environment where opportunities are presented to everyone in a fair and transparent way.
Crypto.com
values diversity and inclusion, seeking candidates with a variety of backgrounds, perspectives, and skills that complement and strengthen our team.
Personal data provided by applicants will be used for recruitment purposes only.
Please note that only shortlisted candidates will be contacted.