CRM Project Associate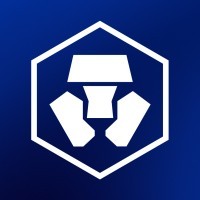 Crypto.com
Singapore
Posted on Thursday, April 27, 2023
About the Role:
We are seeking a highly skilled and innovative CRM Project Associate to join our robust team. Reporting directly to the CRM Project Manager, the successful candidate will play a critical role in executing our CRM initiatives from business requirements, through staging, and to final implementation.
As a key member of the CRM team, the CRM Project Associate will work closely with marketing, product, data, growth and tech teams to drive meaningful engagements at
Crypto.com
. The ideal candidate will have the opportunity to work on CRM applications that will have a great impact on engagement and retention of users. You will gain a wide exposure on project management, growth strategy and data analytics.
Responsibilities
Interface with development teams to estimate work efforts, define milestones and manage resources.
Assist CRM Team to coordinate and oversee project development from start to completion
Liaise with cross-functional stakeholders to ensure a thorough scoping of technical requirements and subsequent timely-delivery of projects
Communicate project status, potential bottlenecks, and key deliverables to both internal and external stakeholders in an effective manner
Assist in the planning and quality assurance (QA) for various data tracking events and integration projects across product lines
Support the CRM team in new trailblazing initiatives to propel growth
Maintain relevant project documentation to ensure timely delivery and project milestones
Point of communication between various teams internally and vendors externally
Requirements
2+ years of project management/ growth experience
Working knowledge of customer data platforms (CDP) and role they play as the nexus of a growth stack
Ability to integrate CDP with retention, acquisition and data visualisation tools (e.g. MixPanel, Tableau)
Proven experience in managing customer lifecycle programmes with leading CRM suite (e.g. Braze, Salesforce, Responsys, Hubspot)
Proficient in API and liquid scripting for the automation and dynamic personalisation of campaigns
Proficient with project management tools, methodologies, and best practices
(Good to have) Analytical skills to query and make sense of complex datasets with SQL
Exposure in drafting product requirement documents (PRD)
Strong communication skills to liaise with both internal stakeholders and external vendors
Excellent command of English, both written and verbally
Intrinsically motivated with a can-do attitude; always looking for creative ways to circumvent challenges with minimal supervision
Meticulous and organised
Life @ Crypto.com
Empowered to think big. Try new opportunities while working with a talented, ambitious and supportive team.
Transformational and proactive working environment. Empower employees to find thoughtful and innovative solutions.
Growth from within. We help to develop new skill-sets that would impact the shaping of your personal and professional growth.
Work Culture. Our colleagues are some of the best in the industry; we are all here to help and support one another.
One cohesive team. Engage stakeholders to achieve our ultimate goal - Cryptocurrency in every wallet.
Are you ready to kickstart your future with us?
Benefits
Competitive salary
Attractive annual leave entitlement including: birthday, work anniversary
Work Flexibility Adoption. Flexi-work hour and hybrid or remote set-up
Aspire career alternatives through us. Our internal mobility program can offer employees a diverse scope.
Work Perks:
crypto.com
visa card provided upon joining
Our
Crypto.com
benefits packages vary depending on region requirements, you can learn more from our talent acquisition team.
Founded in 2016,
Crypto.com
serves more than 80 million customers and is the world's fastest growing global cryptocurrency platform. Our vision is simple: Cryptocurrency in Every Wallet™. Built on a foundation of security, privacy, and compliance,
Crypto.com
is committed to accelerating the adoption of cryptocurrency through innovation and empowering the next generation of builders, creators, and entrepreneurs to develop a fairer and more equitable digital ecosystem.
Crypto.com
is an equal opportunities employer and we are committed to creating an environment where opportunities are presented to everyone in a fair and transparent way.
Crypto.com
values diversity and inclusion, seeking candidates with a variety of backgrounds, perspectives, and skills that complement and strengthen our team.
Personal data provided by applicants will be used for recruitment purposes only.
Please note that only shortlisted candidates will be contacted.