Regulatory Reporting Manager, North America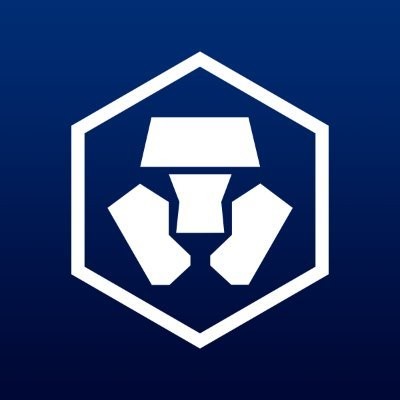 Crypto.com
Legal
Miami, FL, USA
Posted on Wednesday, April 26, 2023
About the role:
Regulatory Reporting Manager will be responsible for assisting in the management of regulatory reporting obligations in the United States and Canada. Candidate must be a self-starter who exhibits a strong passion for financial innovation, who enjoys working cross-functionally and collaboratively to solve complex problems and is excited about
Crypto.com
's
mission.
Role Location: Remote - United States
What You'd Do:
Coordinate and prepare periodic regulatory reports accurately and in a timely manner;
Assist in the management of licenses and registrations and regulatory examinations;
Assist with law enforcement handling processes and ensure they are handled in strict accordance with our policies, internal guidelines, and applicable laws;Contribute to the maintenance and review of policies and procedures, ensuring they are up to date with all regulatory and best practices;
Work cross-departmentally with stakeholders and time zones to execute all facets of the Program;
Manage relationships with internal partners to source data and other information needed to fulfill regulatory reporting requirements;
Continually and actively develop technical knowledge in relation to the regulatory framework governing the company and its activities;
Work with other leaders across the Compliance organization to understand, scope, prioritize and deliver data-centric reporting to satisfy ongoing regulatory reporting obligations from state and federal regulators.
What We Need:
Minimum 5-7 years of experience in financial services, fintech, or law enforcement;
Ability to understand and work with complex transactional data;
Understanding of blockchain technology and cryptocurrencies or a strong interest in learning;Highly inquisitive, methodical, and detail oriented;
Ability to distill and discern important information from regulatory guidance, statutes and regulations, audit findings, and other documents and determine how it impacts the business;
Must be able to perform independently and with minimal supervision;
Strong organizational skills – must be multi-tasked oriented and able to balance deadlines with competing priorities;
Strong written and verbal communication skills - ability to prioritize workload in line with tight deadlines and work efficiently;
Ability to distill and discern important information from regulatory guidance, statutes and regulations, audit findings, and other documents and determine how it impacts the business.
Ability to work within a matrixed environment and cross functionally with operations and technology functions
What We'd Like:
Knowledge of digital assets, fintech, prepaid and lending products;
Understanding of anti-money laundering regulations and payments laws within the banking/financial services industry;
Familiarity with SQL languages;
Exposure to running, writing, or debugging programming scripts;
Experience working with visualization software;
Law enforcement experience
Life @ Crypto.com
Empowered to think big. Try new opportunities while working with a talented, ambitious and supportive team.
Transformational and proactive working environment. Empower employees to find thoughtful and innovative solutions.
Growth from within. We help to develop new skill-sets that would impact the shaping of your personal and professional growth.
Work Culture. Our colleagues are some of the best in the industry; we are all here to help and support one another.
One cohesive team. Engage stakeholders to achieve our ultimate goal - Cryptocurrency in every wallet.
Are you ready to kickstart your future with us?
Benefits
Competitive salary
Attractive annual leave entitlement including: birthday, work anniversary
Work Flexibility Adoption. Flexi-work hour and hybrid or remote set-up
Aspire career alternatives through us. Our internal mobility program can offer employees a diverse scope.
Work Perks:
crypto.com
visa card provided upon joining
Our
Crypto.com
benefits packages vary depending on region requirements, you can learn more from our talent acquisition team.
Founded in 2016,
Crypto.com
serves more than 80 million customers and is the world's fastest growing global cryptocurrency platform. Our vision is simple: Cryptocurrency in Every Wallet™. Built on a foundation of security, privacy, and compliance,
Crypto.com
is committed to accelerating the adoption of cryptocurrency through innovation and empowering the next generation of builders, creators, and entrepreneurs to develop a fairer and more equitable digital ecosystem.
Crypto.com
is an equal opportunities employer and we are committed to creating an environment where opportunities are presented to everyone in a fair and transparent way.
Crypto.com
values diversity and inclusion, seeking candidates with a variety of backgrounds, perspectives, and skills that complement and strengthen our team.
Personal data provided by applicants will be used for recruitment purposes only.
Please note that only shortlisted candidates will be contacted.