HR Business Analyst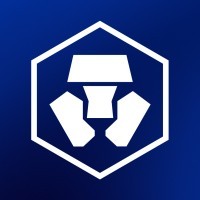 Crypto.com
IT, People & HR
hong kong
Posted on Monday, April 24, 2023
Our HR team oversees and contributes at both hands-on and strategic levels to support leaders and our employees. While HR, at its core, focuses on the mindful management of the company's relationship with our employees, culture management focuses on the heartfelt aspects of the employees' relationships with the company. Our HR team consists of professionals in Business Partners and CoEs (sub functions within HR that use best practices to develop and support critical capabilities that align with the organizational priorities) e.g., Talent acquisition, HR operations, C&B, talent analytics, etc.
As an HR Business Analyst, you will be responsible for implementing Core HR Business Processes as well as Analytics Initiatives which allow us to retain, raise, and reward our best talent as long as possible.
You will have a chance to implement key HR metrics, track them, and improve many aspects of our HR business process. You will be the key member in multiple HR pilot projects, ensuring that everything is aligned internally and externally so all the deliverables are met in time.
You will have a chance to work globally and very closely with our key HR stakeholders, learn each function / location nuances and solve unique challenging problems everyday.
Responsibilities:
Oversees the weekly, monthly, and adHoc cadence of HR reports, which include metrics such as: number of active headcount, attrition rate, tenure analysis, employee performance, people cost, etc.
Maintain and build the data analytics capabilities, including but not limited to: Dashboards, Relational Databases, Google Worksheets, and ELT/ETL process.
Conduct analysis and derive insights from the people information
Participate in multiple HR pilot projects, implementing SaaS that solve problems within our global organization.
Requirements:
Beginner to Intermediate knowledge of Analytics tools: Tableau / Power BI / Qlik / Looker
Beginner to Intermediate knowledge of transactional databases and writing SQL: SELECT, UPDATE, and DELETE statements.
Basic knowledge of Python, or any scripting languages.
Natural problem solver
High tolerance for dealing with ambiguity and on-going change
#LI-SF1
#LI-Hybrid
#LI-Associate
Empowered to think big. Try new opportunities while working with a talented, ambitious and supportive team.
Transformational and proactive working environment. Elevate employees to find thoughtful and innovative solutions.
Growth from within. We help to develop new skill-sets that would impact the shaping of your personal and professional growth.
Work Culture. Our colleagues are some of the best in the industry; we are all here to help and support one another.
One cohesive team. Engage stakeholders to achieve our ultimate goal - Cryptocurrency in every wallet.
Are you ready to kickstart your future with us?
Benefits
Medical insurance package with extended coverage to dependents
Attractive annual leave entitlement including: birthday, work anniversary
Work Flexibility Adoption. Flexi-work hour and hybrid or remote set-up
Aspire career alternatives through us. Our internal mobility program can offer employees a diverse scope.
Work Perks:
crypto.com
visa card provided upon joining
Our
Crypto.com
benefits packages vary depending on region requirements, you can learn more from our talent acquisition team.
Founded in 2016,
Crypto.com
serves more than 80 million customers and is the world's fastest growing global cryptocurrency platform. Our vision is simple: Cryptocurrency in Every Wallet™. Built on a foundation of security, privacy, and compliance,
Crypto.com
is committed to accelerating the adoption of cryptocurrency through innovation and empowering the next generation of builders, creators, and entrepreneurs to develop a fairer and more equitable digital ecosystem.
Crypto.com
is an equal opportunities employer and we are committed to creating an environment where opportunities are presented to everyone in a fair and transparent way.
Crypto.com
values diversity and inclusion, seeking candidates with a variety of backgrounds, perspectives, and skills that complement and strengthen our team.
Personal data provided by applicants will be used for recruitment purposes only.
Please note that only shortlisted candidates will be contacted.