Head of Risk, Malta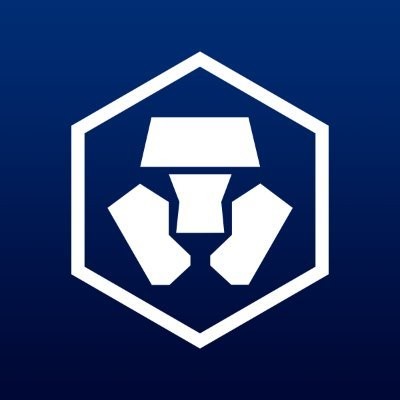 Crypto.com
Valletta, Malta
Posted on Wednesday, April 5, 2023
The Head of Risk role will cover the holistic risk management activities of Crypto.com's business in Malta and requires an oversight of the function for two licensed entities. The successful candidate requires an MFSA approval in order to officially assume ownership of the position. The Head of Risk will be reporting to the SVP of Compliance and the Board of Directors. You will work alongside the Compliance Department and support a top-of-class Risk and Compliance program.
In this role, you will:
Establish, implement, oversee and maintain the Enterprise Risk Management Framework of the Company.
Develop the conceptual approach and implement a strategic risk management framework.
Establish adequate risk management policies and procedures, which identify, measure and provide for the proper monitoring, reporting and mitigation of all material risks relating to the Company's activities, processes and systems.
Ensure with the help of the Compliance Department that the risk management policies and procedures of the Company are in line with any applicable law.
Collaborate with stakeholders to more fully develop and articulate the Company's risk management framework including clarifying roles and responsibilities of three lines of defense and developing and implementing an approach to manage risk within the company's risk tolerance.
Adopt and ensure that effective arrangements, processes and mechanisms to manage the risks relating to the Company's activities, processes and systems, are in place and consistent with the Company's risk tolerance levels.
Monitor the adequacy and effectiveness of the Company's risk management policies and procedures, and propose updates and amendments as and when required to address amongst others; weaknesses in relation to internal controls and non-adherence to such policies and procedures by relevant staff members.
Implement and monitor the adequacy of the adopted measures to address any deficiencies in the Risk Management Framework.
Advise the Board of Directors of the Company in relation to the overall risk appetite, tolerance and strategy of the Company and assist the Board of Directors of the Company with the execution of risk management strategies.
Preparation of Quarterly Risk Reports for the attention of the Board of Directors and Monthly Risk Updates to the General Manager.
Form part of the Risk and Compliance Committees of the Company.
Assist and liaise with other internal committees of the Company and the Board of Directors in general as well as with any new business venture, process, or strategy being considered and present adequate risk assessments.
Monitor the key identified risks for the Company and report any findings that pose additional risks to the Board of Directors of the Company.
Identify training needs and train the Company's staff members in relation to risk related matters.
Advise senior management on risk related activities.
Handle any regulator risk related queries and provide timely and effective feedback.
Requirements
Substantial relevant experience (5+ years) in Risk functions on major risk related projects and a higher education and/ or accredited enterprise risk management certification(s), suitable for the role.
Previous regulatory approvals in similar roles will be considered an advantage;
Experience in virtual financial assets (cryptocurrency) will be considered an asset;
Experience in developing risk models for major infrastructure projects and programs.
Good working knowledge of the systems and toolsets used for Risk Management, and cost and schedule risk analysis systems.
The Head must have a reasonable understanding of the Company's business, its technical, financial and organizational structure.
Highly developed commercial, strategic, leadership and communication skills.
The Head must be able to communicate effectively with people at all levels both inside and outside the Company and should have strong written and verbal communication skills.
Extensive skill and experience in presenting complex information to senior executives and shareholders.
Experience in building and managing a team of risk professionals.
Strong communication skills, integrity, initiative, perseverance, organizational and leadership skills.
Exceptional analytical skills.
Drive change and make a difference in the organization.
Deal with complexity and ambiguity to understand the bigger picture.
Excellent command of English; excellent computer literacy.

If you meet the requirements above and feel ready to dive into our challenging dynamics, by joining the team on a permanent contract basis, we are looking forward to receiving your CV in English by applying. Only shortlisted candidates will be contacted with information on the next steps of our application process.
Life @ Crypto.com
Empowered to think big. Try new opportunities while working with a talented, ambitious and supportive team.
Transformational and proactive working environment. Empower employees to find thoughtful and innovative solutions.
Growth from within. We help to develop new skill-sets that would impact the shaping of your personal and professional growth.
Work Culture. Our colleagues are some of the best in the industry; we are all here to help and support one another.
One cohesive team. Engage stakeholders to achieve our ultimate goal - Cryptocurrency in every wallet.
Are you ready to kickstart your future with us?
Benefits
Competitive salary
Attractive annual leave entitlement including: birthday, work anniversary
Work Flexibility Adoption. Flexi-work hour and hybrid or remote set-up
Aspire career alternatives through us. Our internal mobility program can offer employees a diverse scope.
Work Perks:
crypto.com
visa card provided upon joining
Our
Crypto.com
benefits packages vary depending on region requirements, you can learn more from our talent acquisition team.
Founded in 2016,
Crypto.com
serves more than 80 million customers and is the world's fastest growing global cryptocurrency platform. Our vision is simple: Cryptocurrency in Every Wallet™. Built on a foundation of security, privacy, and compliance,
Crypto.com
is committed to accelerating the adoption of cryptocurrency through innovation and empowering the next generation of builders, creators, and entrepreneurs to develop a fairer and more equitable digital ecosystem.
Crypto.com
is an equal opportunities employer and we are committed to creating an environment where opportunities are presented to everyone in a fair and transparent way.
Crypto.com
values diversity and inclusion, seeking candidates with a variety of backgrounds, perspectives, and skills that complement and strengthen our team.
Personal data provided by applicants will be used for recruitment purposes only.
Please note that only shortlisted candidates will be contacted.