Executive Assistant (EA) - hybrid work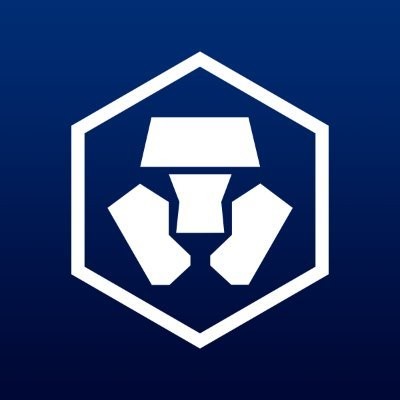 Crypto.com
Administration
hong kong
Posted on Thursday, March 23, 2023
As an Executive Assistant, the successful candidate must be able to thrive in a fast-paced environment and possess a high degree of independence. We are seeking a self-motivated and enthusiastic individual who is prepared to tackle the challenges of supporting a fast-growing FinTech Startup.
Responsibilities:
• Provide comprehensive executive support to senior management, including managing calendars and arranging meetings
• Oversee domestic and international travel arrangements, including visa applications, car rentals, accommodations, and transportation logistics
• Maintain confidentiality of sensitive information and documents
• Communicate and coordinate with internal departments and external business partners
• Assist with general office administration duties
• Organize company events and functions
• Perform personal assistant duties for executives
• Perform other ad-hoc tasks as required
Requirements:
• Excellent written and verbal communication skills in English
• A diploma or higher education level with a minimum of 2-3 years of relevant work experience, experience in providing broad-based secretarial/business administration support is a plus
• Proficient in Microsoft Office Suite: Word, Excel, and PowerPoint
• Ability to handle confidential information discreetly
• Strong organizational and time management skills with the ability to multi-task
• Detail-oriented with a proactive approach to daily tasks
• Mature, confident, and possess excellent interpersonal and communication skills
• Able to work independently and proactively seek clarification when necessary
• Experience working in a multinational environment is highly regarded
• A self-starter with a strong work ethic and a drive to complete tasks efficiently
• Cheerful, energetic, and punctual
We look forward to welcoming a team player who is willing to work collaboratively with others and contribute to the success of our organization.
#LI-RL3
Life @ Crypto.com
Empowered to think big. Try new opportunities while working with a talented, ambitious and supportive team.
Transformational and proactive working environment. Empower employees to find thoughtful and innovative solutions.
Growth from within. We help to develop new skill-sets that would impact the shaping of your personal and professional growth.
Work Culture. Our colleagues are some of the best in the industry; we are all here to help and support one another.
One cohesive team. Engage stakeholders to achieve our ultimate goal - Cryptocurrency in every wallet.
Are you ready to kickstart your future with us?
Benefits
Competitive salary
Attractive annual leave entitlement including: birthday, work anniversary
Work Flexibility Adoption. Flexi-work hour and hybrid or remote set-up
Aspire career alternatives through us. Our internal mobility program can offer employees a diverse scope.
Work Perks:
crypto.com
visa card provided upon joining
Our
Crypto.com
benefits packages vary depending on region requirements, you can learn more from our talent acquisition team.
Founded in 2016,
Crypto.com
serves more than 80 million customers and is the world's fastest growing global cryptocurrency platform. Our vision is simple: Cryptocurrency in Every Wallet™. Built on a foundation of security, privacy, and compliance,
Crypto.com
is committed to accelerating the adoption of cryptocurrency through innovation and empowering the next generation of builders, creators, and entrepreneurs to develop a fairer and more equitable digital ecosystem.
Crypto.com
is an equal opportunities employer and we are committed to creating an environment where opportunities are presented to everyone in a fair and transparent way.
Crypto.com
values diversity and inclusion, seeking candidates with a variety of backgrounds, perspectives, and skills that complement and strengthen our team.
Personal data provided by applicants will be used for recruitment purposes only.
Please note that only shortlisted candidates will be contacted.