Global Mobility Lead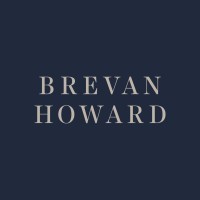 Brevan Howard Asset Management
London, UK
Posted on Thursday, November 9, 2023
MAIN DUTIES/RESPONSIBILITIES OF THE ROLE:

Providing a combination of both international mobility support and HR Operations Coordination to the HR team, the person will be involved in all our day-to-day HR processes and activities, as we deliver an optimal employee experience. This job overview is a guideline and is not exhaustive of the responsibilities. Other tasks and duties may be required from time to time
ESSENTIAL RESPONSIBILITIES INCLUDE:

Undertake the worldwide immigration/relocation cases administration including communication and documentation preparation/sending, acting as the primary point of contact for inquiries, and generally managing the process in full.

Maintain worldwide immigration, policy and taxes compliance on all Global Mobility processes and questions.

Undertake the HR onboarding processes for new hires/transfers within Brevan Howard with a focus on Asia and the Middle East, including all hiring activities, background checks, and working within our Workday HCM system to properly process new hires.

Complete ad-hoc HR operational requests from employees and internal stakeholders, to enhance the employee experience.

Undertake the HR offboarding/separation processes for Brevan Howard with a focus on Asia and the Middle East.

Maintain employee files in accordance with Brevan Howard document/process management and the employment country immigration process.

Collaborate with HR peers and others globally to ensure the consistent, accurate, and timely processing of colleague information, supporting an extraordinary customer experience for our employees.

Maintain and develop relationships with employees, managers, partner management services and stakeholders of the Global Mobility Team and the wider HR organization.
WORK EXPERIENCE

Experience working as a Global Mobility Advisor within a fast-paced environment either as a sole contributor or through undertaking multiple "hats".

Understanding of the employee lifecycle business processes.

Ability to undertake multiple operational activities concurrently.

Understand worldwide immigration practices/ processes, as well as worldwide employment law and practice.

Educated to degree level, or with equivalent qualification

Financial Industry knowledge.

Knowledge of expat taxes and social security.

Knowledge of Asia and the Middle East HR practices.

Experience with Workday, or similar HR system.

Knowledge of SAP Concur.
TECHNICAL SKILLS & KNOWLEDGE:

Strong verbal and written skills.

Ability to work effectively within a team.

Willingness to learn.

Ability to interact with stakeholders within the organisation.

Good interpersonal skills.

Ability to keep calm under pressure.

Common sense and sound judgement.

Immaculate attention to detail.

Excellent organizational skills.

Solve problems and work independently to resolve complex issues.

Commercial mindset.

Project management skills.

Good PC skills and knowledge of Microsoft Office.