Client Services Professional - Capital Activity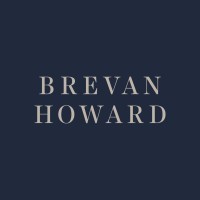 Brevan Howard Asset Management
Customer Service
London, UK
Posted on Tuesday, October 17, 2023
The Department:
Brevan Howard is currently searching for a mature self-starter, detail-oriented and numeric team player to join the Client Services Capital Activity function, sitting within the global Client Partnership team. The role will involve working in a dynamic and fast-paced environment supporting strategic priorities with a high degree of visibility to many areas of the business, including the global Investment Professionals team and senior management.
The successful candidates will be part of a team responsible for capital activity across all of Brevan Howard's funds. The team act as the lynch-pin between the funds, multiple administrators, fund boards and the business. The successful individual will have exposure across multiple teams in Brevan Howard, including working closely with the Client Coverage and Capital Formation teams and be responsible for reporting directly to senior management. The selected individual will need to be adaptable with an eagerness to learn. Candidates should possess unwavering attention to detail, a high level of numeracy with the ability to remain calm and confident under pressure.
MAIN DUTIES/RESPONSIBILITIES OF THE ROLE:
Oversight of the full monthly transactions process. Working with various internal departments, fund boards and multiple administrators to validate and verify all investor flows

Proactively investigate any investor issues or outlying transactions with our internal Client Coverage team, Legal team and externally with Administrators, bringing issues to a timely resolution

Produce regular and bespoke reporting for both internal senior management and external client use, requiring high attention to detail and a solid understanding of all holdings and transactions

Improving all processes, working closely with 3rd party providers and our in-house quant developers to design and build new processes and tools to be used by the Client Partnership Group

Production of all regulatory reporting material and sign-off for Client Services (e.g. AIFMD, Form PF, CPO/PQR)

Management and enhance the CRM system (Dynamo) used by the Client Partnership Group

Keeping abreast of new product launches/business developments and the impact this has on capital activity
In addition to the core responsibilities above, individuals will be expected to work on a number of simultaneous tasks/ projects in order to add value to the team e.g.
On boarding new administrators
Systems migrations and enhancements
Implementing new processes and streamlining existing processes to maximise efficiency
PERSON SPECIFICATION
WORK EXPERIENCE/BACKGROUND:
Essential
Bachelor's Degree or international equivalent, in a finance / Accounting field is a plus

3 years of relevant work experience in a Hedge Fund Capital Activity role

Individuals overseeing a Hedge Fund administrator TA function would also be considered
Desirable
Experience working with UCITS funds desirable
TECHINICAL/BUSINESS SKILLS & KNOWLEDGE:
Essential
High proficiency in Excel with good excellent numeracy

Strong interpersonal / communication skills, both verbal and written

Excellent problem-solving skills. (Relevant for mapping unknown transactions/holdings etc.)

Exceptional organisation skills. Ability to multitask, meet deadlines and work effectively in an entrepreneurial and team-oriented environment. There will be multiple shifting priorities and deliverables for numerous team members and clients

Self-motivated, proactive

Ability to perform well under pressure
Desirable
Knowledge of Dynamo CRM system