Middle Office Specialist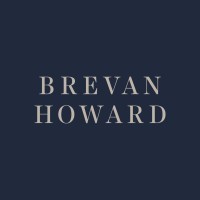 Brevan Howard Asset Management
London, UK
Posted on Friday, August 18, 2023
The focus of the Operations Analyst within the Middle Office team is on ensuring that trades across the full range of asset classes have been completely and accurately captured through reconciliation to counterparties and third party systems. The core services, processes and controls are provided to clients to ensure accurate risk and P&L capture. The Middle Office team forms part of the Operations Function supporting trading activities across a diverse client base and product range.
The core services provided by the Middle Office are as follows:
Reconciliation of Client Positions
Trade affirmation through middleware platforms (including Omgeo CTM, Markitwire, Icelink) and T0 counterparty trade reconciliations
Ensure positions and trade details recorded in internal systems match external parties (clearers, custodians, prime brokers, counterparties)
OTC instrument detailed knowledge of how bilaterally traded products trade, settle and are structured
Facilitate the timely resolution of position and trade breaks
Strong focus on T+1 reconciliations build-out across all asset classes
Life Cycle Event Management
Facilitation of option expiry processes and other contractual obligations
Corporate event and credit event processing
Compression and novation processing
Multi Product Processing
Equities, Rates, FX, Credit, Commodities, Crypto
Securities, listed derivatives, OTC
Client Onboarding
Onboarding of clients, traders and funds
Support for static to aid the STP of trade capture
Process Improvement and Projects
New business initiatives: Including set up of new instruments and products
Process Improvements including technology enhancements
Enhancing knowledge through training and maintenance of team procedures and policies
The role entails working closely with trade support, as well as execution traders and portfolio managers across a number of clients. An ability to prioritise based on risk profile is critical, as is a clear and concise communication approach with clients. The role also requires close working relationships with a number of internal partners including the COO team, Fund Control, Investor Relations, Fund Risk and Quants. Occasionally coverage across the wider operations function may be required.