Policy Analyst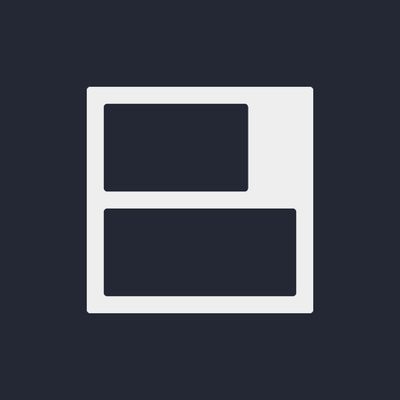 Blockchain Association
Full-time
Washington, DC, USA
Posted on Friday, March 24, 2023
About Us
Blockchain Association is the leading nonprofit membership organization dedicated to promoting a pro-innovation policy environment for the digital asset economy. We endeavor to achieve regulatory clarity and educate policymakers, regulators, and the courts about how blockchain technology can pave the way for a more secure, competitive, and consumer-friendly digital marketplace. We represent roughly 100 member companies reflecting the wide range of the dynamic blockchain industry, including software developers, infrastructure providers, exchanges, custodians, investors, and others supporting the public blockchain ecosystem.
Role and Responsibilities
We are hiring a full-time Policy Analyst who will have a unique opportunity to work on novel, complex, and exciting issues at the leading edge of digital asset law and policy. The Policy Analyst will play a critical role in crafting and implementing BA's policy strategy.
As a Policy Analyst, you will:
Conduct research and assist in developing policy positions on a broad range of issues related to the digital asset industry, including mining, staking, trading, custody, privacy, decentralized finance, stablecoins, non-fungible tokens, DAOs, gaming, and more
Analyze policy issues relevant to the crypto industry and draft Hill briefing memos, talking points, whitepapers, comment letters, educational materials, and other documents
Monitor state, federal, and international legislation, rulemaking, and other developments
Stay up to date, and help keep the team up to date, on emerging research and analysis
Prepare for and attend meetings with Hill staff, regulators, and other policymakers
Speak with BA members to provide analysis and build consensus on policy positions
Contribute to the development and implementation of BA's policy goals as needed
The Policy Analyst will work from our Washington, DC office, with remote work as appropriate.
Qualifications
To qualify, you must have:
A bachelor's degree from an accredited university and a record of academic success
A strong, demonstrated interest in digital assets and blockchain technology
Education or experience in US government affairs or the policymaking process
Excellent critical thinking, research, writing, and verbal communication skills
Outstanding attention to detail, time management, and organizational skills
The self-motivation and drive to take ownership of projects and operate with autonomy
The ability to succeed as a team player in a dynamic, fast-paced, creative environment
An entrepreneurial spirit, a sense of curiosity, and a high degree of professionalism
We also prefer if you have:
A passion for protecting civil liberties such as freedom of speech and financial privacy
Experience using digital assets and other blockchain technology, such as DeFi or NFTs
Although we seek candidates who can start work immediately, we will accept applications from current students in the final year of a bachelor's or graduate degree program.
How to Apply
To apply, please submit the following materials to careers@theblockchainassociation.org:
Resume
Cover letter
Writing sample
Undergraduate transcript
Please include "Policy Analyst" in your email subject line. Your cover letter should be limited to one page and describe your interest in digital assets and why you are qualified for this role. Your writing sample should reflect original research and analysis.
Qualified candidates will be asked to complete a brief timed writing exercise and interview with current BA staff. We encourage interested candidates to apply quickly; application review will begin immediately, and the position will be filled on a rolling basis.
Equal Employment Opportunity
The Blockchain Association is committed to providing a workplace based on equal opportunity where diversity is fostered and different perspectives are valued and freely exchanged. We welcome applications from all qualified candidates without regard to race, ethnicity, religion, sexual orientation, gender, national origin, age, disability, or any other identity or characteristic.
Blockchain Association is an equal opportunity employer.