Communications and Operations Internship, Spring or Summer 2023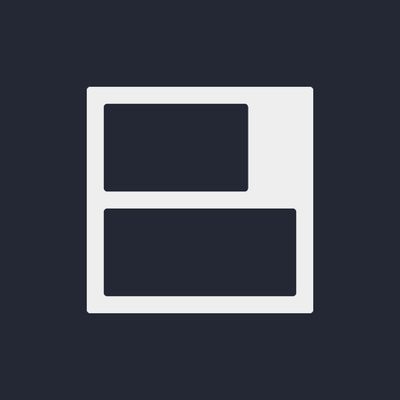 Blockchain Association
Marketing & Communications, Operations · Intern
Washington, DC, USA
Posted on Thursday, October 27, 2022
About Us
The Blockchain Association (BA) is the unified voice of the digital asset industry in Washington, DC. We are the leading nonprofit organization dedicated to promoting a pro-innovation policy environment for the digital asset economy. Our members include the industry's top companies, investors, and software developers working together to educate policymakers about blockchain technology and its ability to pave the way for a more secure, competitive, and consumer-friendly digital marketplace. Our mission is to forge consensus on key policy solutions among regulators, lawmakers, and the public so that the digital asset economy can flourish in the United States.
Role and Responsibilities
The BA Communications and Operation Internship is designed to expose qualified applicants to marketing, events, and development work as well as other aspects of business with trade associations, nonprofits, and government entities. The intern will make meaningful, substantive contributions to BA communication strategy and work product, assist with events and member visits, network extensively, and develop valuable experience in the blockchain industry. The internships are intended for those who are serious about pursuing their chosen path in communications or marketing, particularly in the trade association, nonprofit, or government fields.
As a Communications and Operations Intern, you will:
Report to BA's Manager of Industry Communications and Chief of Staff and collaborate with BA staff across the organization
Assist in planning, writing, and managing newsletters
Draft and distribute news releases, media alerts, and other responses
Pitch interviews with BA Senior Staff
Monitoring and managing the company's social media platforms, adjusting outreach tactics as needed
Provide input for creative marketing strategies and social media campaigns
Monitoring and managing the company's social media platforms, adjusting outreach tactics as needed
Manage media and event calendars
Collaborate with staff on new ideas, directions, and tools for marketing and communications
Creating graphic representations of data and translating complex research into easily readable content for use in educational events and outreach
Interns are expected to work full-time for a 10-week period starting ASAP, but timing and duration are flexible. Interns may work from our Washington, DC office, remotely, or both. We are willing to make arrangements with colleges and universities so that Interns can receive course credit. Interns who do not receive course credit will be eligible for a stipend of up to $8,000, depending on length of internship.
Qualifications
To qualify, you must possess:
Knowledge of marketing strategies and desire to continue to educate self about new marketing tactics and tools
An understanding of the basic principles of public relations and/or marketing
A firm grasp of social media tools and platforms including Twitter, Linked In, etc.
Proficiency with word processing, spreadsheet, and presentation software
Ability to translate complex research into common language
Excellent critical thinking, research, writing, and verbal communication skills
Outstanding attention to detail, time management, and organizational skills
The ability to be a team player who thrives in a dynamic, fast-paced, creative environment
Self-motivation, open-mindedness, and be a respectful professional with a sense of curiosity
A demonstrated interest in digital assets and blockchain technology
We also prefer if you have:
Knowledge of HTML, website content management, and graphic design
Proficiency in Canva, Adobe InDesign, and/or Photoshop
The desire to pursue a career related to communications or marketing after graduation
How to Apply
To apply, please submit the following materials to careers@theblockchainassociation.org:
Resume
Cover letter
Writing sample
List of three references
Please include "Communications and Operations Internship" and the term in which you are interested in your email subject line. Your cover letter should be limited to one page and describe your interest in communications and why you are qualified for this role. Your writing sample should reflect your creativity and communication skills.
Qualified candidates will be asked to complete a series of interviews with current BA staff. We encourage interested candidates to apply quickly; application review will begin immediately, and positions will be filled on a rolling basis.
Equal Employment Opportunity
The Blockchain Association is committed to providing a workplace based on equal opportunity where diversity is fostered and different perspectives are valued and freely exchanged. We welcome applications from all qualified candidates without regard to race, ethnicity, religion, sexual orientation, gender, national origin, age, disability, or any other identity or characteristic.
Blockchain Association is an equal opportunity employer.
See more open positions at Blockchain Association