Policy Communications Manager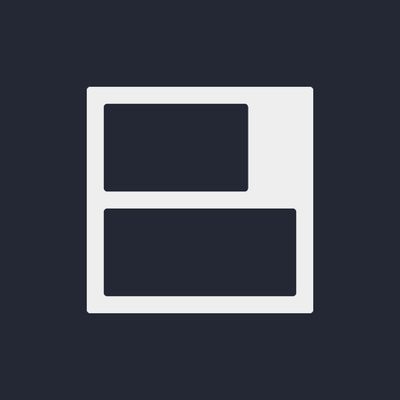 Blockchain Association
Marketing & Communications · Full-time
Washington, DC, USA · Remote
Posted on Thursday, October 27, 2022
About Us
The Blockchain Association (BA) is the unified voice of the cryptocurrency industry in Washington, DC. We are the leading nonprofit organization dedicated to promoting a pro-innovation policy environment for the digital asset economy. Our members include the industry's top companies, investors, and software developers working together to educate policymakers about blockchain technology and its ability to pave the way for a more secure, competitive, and consumer-friendly digital marketplace. Our mission is to forge consensus on key policy solutions among the private sector, regulators, lawmakers, and the public so that crypto can flourish in the United States.
Role and Responsibilities
We are hiring a full-time Policy Communication Manager, reporting to the Director of Communications, to support BA's policy advocacy and public affairs efforts by developing strategies and managing tactics, including BA rapid response capabilities, stakeholder influence, media engagement and leveraging of partnerships to benefit BA, member priorities and the broader crypto industry.
As a Policy Communications Manager, you will:
Collaborate with the Policy and Government Relations Department to develop and execute strategies and tactics supporting policy advocacy, including programs and campaigns, stakeholder engagement and grass-roots efforts.
Develop and execute traditional and digital media strategies and tactics that drive earned media opportunities and public engagement; cultivate and maintain media relationships to advance awareness of BA's public policy issues; act as policy media contact.
Lead cross-departmental teams and manage multi-faceted public policy projects, national and international, and campaigns supporting various BA policy priority issues.
Support the Communications Department's rapid response capabilities including providing strategic counsel, developing messaging, engaging key media and securing and tracking earned media coverage for BA issues.
Other duties as required by business needs.
The Policy Communications Manager will work from our Washington, DC office, with remote work as appropriate.
Qualifications
To qualify, you must have:
A bachelor's or advanced degree in marketing, communications, political science, political management or related field strongly preferred or commensurate experience
3-5 years' progressive experience working in communications or public relations with a focus on public affairs and policy-related programs and campaigns
Strong understanding of communications and policy strategies and tactics
Experience developing communications strategy
Documented experience writing public-facing content, including blog posts, reports, etc.
Proficiency in various online applications and public engagement tools
Experience in budgeting
Excellent written and verbal communication skills
We also prefer if you have:
Experience working on Capitol Hill, with members' congressional staff or within the legislative/regulatory space
How to Apply
To apply, please submit the following materials to careers@theblockchainassociation.org:
Resume
Cover letter
Several writing samples
List of three references
Please include "Policy Communication Manager" in your email subject line. Your cover letter should be limited to one page and describe your interest in digital assets and why you are qualified for this role. Your writing samples should be original and creative and reflective of work you hope to do in this position.
We encourage interested candidates to apply quickly; application review will begin immediately, and the position will be filled on a rolling basis.
Equal Employment Opportunity
The Blockchain Association is committed to providing a workplace based on equal opportunity where diversity is fostered and different perspectives are valued and freely exchanged. We welcome applications from all qualified candidates without regard to race, ethnicity, religion, sexual orientation, gender, national origin, age, disability, or any other identity or characteristic.