Creative Director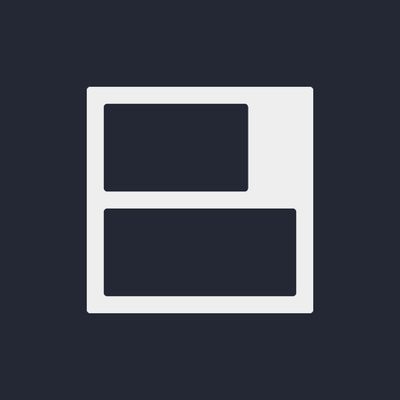 Blockchain Association
Blockchain Association (BA) is hiring a key team member to lead all aspects of design and production for the company's content and serve as a steward of the association's visual brand.
BA is in the midst of an organizational rebrand and website redesign. The Creative Director will be an important voice in these changes and will help create interesting and compelling visuals, especially across BA's digital platforms, with the goal of elevating engagement with the organization's content and its perception as a leading trade association dedicated to promoting a pro-innovation policy environment for the crypto industry.
This individual will also play an important role in managing the design process, production, and
workflow of the creative services team within the Marketing and Communications department. This includes various outside vendors, and collaborating with teams across the organization on their projects and needs. This position will report to the Director of Communications.
This is a remote position with less than 5% travel required.
As Creative Director, you will:
Manage, in partnership with the Director of Communications, all business affairs related to design production and workflow needs;
Act as a steward of the organization's visual brand across all products and ensure all items align
with and reinforce the brand standards;
Develop sub-branding for events, projects, or digital communications;
Create interesting and compelling graphics for the digital projects, including both web
and social media;
Build components of the BA website such as landing pages, forms, layouts, or visual components;
Collaborate with colleagues across the organization to create products that are visually stunning and reinforce the strategic objectives of the organization;
Orchestrate the creation, editing, and production of video and film to promote BA and its experts.
Qualifications
To qualify, you must have:
Minimum 10 years of graphic design experience, with an emphasis in your portfolio on
digital design optimized for the web and social media;
Expert mastery of the Adobe Creative Cloud Suite, including InDesign, Illustrator,
PhotoShop, AfterEffects, Adobe XD, and PremierePro;
Be well versed in HTML/CSS, with experience in WordPress highly preferred;
Experience designing for email, preferably Mailchimp;
Demonstrable experience managing vendors;
Experience with video, film, and motion graphics a plus,
Be highly organized with an ability to manage the details of multiple projects and
consistently meet deadlines in a fast-paced environment;
A demonstrated interest in and understanding of blockchain, technology, and/or financial services industries and related policies.
HOW TO APPLY
To apply, please submit
the following materials to
careers@theblockchainassociation.org:
Resume

Cover letter

Portfolio

List of three references
Please include "Creative Director" in your email subject line. Your cover letter should be limited
to one page and describe your passion for design and how you could elevate BA's brand.
Qualified candidates will progress to an interview process with the Human Resources team and the Marketing and Communications team. We encourage interested candidates to apply quickly; application review will begin immediately, and the position will be filled on a rolling basis.