Summer 2024 Research Internship, Crypto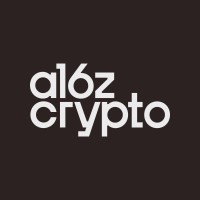 a16z
New York, NY, USA
Posted on Saturday, November 18, 2023
Summer 2024 Research Internship, Crypto
Founded in Silicon Valley in 2009 by Marc Andreessen and Ben Horowitz, Andreessen Horowitz (known as "a16z") is a venture capital firm that backs bold entrepreneurs building the future through technology. We are stage agnostic: We invest in seed to venture to late-stage technology companies, across bio + healthcare, consumer, crypto, enterprise, fintech, games, and companies building toward American dynamism. a16z has $35B in assets under management across multiple funds.
We've established a team that is defined by respect for the entrepreneur and the company-building process; we know what it's like to be in the founder's shoes. Our team is at the forefront of new technology, helping founders and their companies impact and change the world.
The Role
a16z crypto research is a new kind of multidisciplinary lab that bridges the worlds of academic theory and industry practice to advance the science and technology of the next generation of the internet. In addition to fundamental research, we collaborate with portfolio companies to solve hard technical and conceptual problems. Research interns will have the opportunity to learn from the firm's investment and engineering teams, although this is a research role with no responsibility for investment decisions. We are seeking students with a strong research background and an interest in blockchains and web3 to join the group for the summer. Specific research areas of interest include cryptography, security, distributed computing, economics (both micro and macro), incentives, quantitative finance, political science and governance, and market and mechanism design. This list is not exhaustive and we encourage applicants with different backgrounds who may have unique perspectives on the space to apply.
To join our team, you should be excited to:
Pursue fundamental research on topics relevant to the firm
Collaborate with a16z crypto's full-time researchers and other student interns
Collaborate with portfolio companies on technical research problems
Contribute to blog posts, white papers, and other public expository content
Meet with visitors from academia and industry and attend seminars
A typical schedule will have an intern spending ⅓ of the time pursuing their own research (typically in collaboration with other lab members), ⅓ of the time collaborating on portfolio-related problems, and ⅓ of the time meeting with visitors/attending seminars, etc.
Preferred Qualifications
Enrolled in a PhD program in a relevant field such as computer science, economics, mathematics, operations research, political science, etc. (Exceptional masters and undergraduate students will also be considered.)
Passionate and knowledgeable about blockchains/Web3 and their underlying technologies.
Familiar with fundamental research and publishing in peer-reviewed conferences and journals.
Internship Details
In-person residency required in New York, NY
Duration of internship May 28–August 16, 2024 (minimum residency 10 weeks, maximum 12 weeks)
Materials to upload
Resume/CV
List of Publications/Blog Posts/Any Public Content (optional but recommended)
Twitter, github, personal website, public crypto wallet (optional)
Research statement (optional but recommended)
For full consideration, please submit applications by November 15, 2023.
The anticipated weekly rate for this role is $4,500 per week, actual starting pay may vary based on a range of factors which can include experience, skills, and scope.
a16z culture
We do only first class business and only in a first class way

We take a long view of relationships, because we are in the relationship business

We believe in the future and bet the firm that way

We are all different, we recognize that, and we win

We celebrate the good times

We do it for the team

We play to win
At a16z we are always looking to hire the absolute best talent and recognize that diversity in our experiences and backgrounds is what makes us stronger. We hire candidates of any race, color, ancestry, religion, sex, national origin, sexual orientation, gender identity, age, marital or family status, disability, Veteran status, and any other status. These differences are what enables us to work towards the future we envision for ourselves, our portfolio companies, and the World.
Our organization participates in E-Verify. Click here to learn about E-Verify.
Andreessen Horowitz hereby reserves the right to make use of any unsolicited resumes received from outside recruiting agencies and / or individual recruiters without being responsible for payment of any fees asserted from the use of unsolicited resumes.