Partner 36, Finance and Accounting, Venture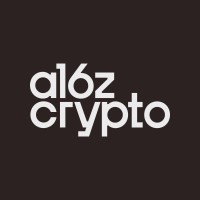 a16z
Accounting & Finance
Menlo Park, CA, USA
Posted on Saturday, November 18, 2023
Partner 36, Finance and Accounting, Venture
Founded in Silicon Valley in 2009 by Marc Andreessen and Ben Horowitz, Andreessen Horowitz (known as "a16z") is a venture capital firm that backs bold entrepreneurs building the future through technology. We are stage agnostic: We invest in seed to venture to late-stage technology companies, across bio + healthcare, consumer, crypto, enterprise, fintech, games, and companies building toward American dynamism. a16z has $35B in assets under management across multiple funds.
We've established a team that is defined by respect for the entrepreneur and the company-building process; we know what it's like to be in the founder's shoes. We've invested in companies like Affirm, Airbnb, Coinbase, Databricks, Devoted Health, EQRx, Figma, GitHub, Instacart, OpenSea, Roblox, Stripe, and Substack. Our team is at the forefront of new technology, helping founders and their companies impact and change the world.
The Role
We are seeking a highly qualified and experienced Finance leader to work with our portfolio of primarily early stage startups.
The successful candidate will be responsible for creating adaptable finance frameworks and programs for our portfolio companies, including operating model management, budgeting, finance infrastructure setup, and finance team building.
Additional core responsibilities involve establishing a network of vetted accounting/bookkeeping/audit service providers and mid-to-senior level finance professionals for referral to our portfolio companies. The candidate will also provide counseling and create content on various start-up finance topics, such as options, RSUs, 409a valuations, controls, and cash management.
The ideal candidate will have prior experience in the finance function at early-stage startups and have grown in responsibility, scope and title as the company has scaled with growth.
To join our team, you should be excited to:
Be comfortable working hands-on with our founders.

Build an early stage financial best practice program through content, templates, models, artifacts, workshops, etc

Roll up your sleeves and dig into financial models

Partner cross-functionally across the portfolio, General Partners and various operational groups within a16z

Build and maintain a network of value-add accounting and finance service providers for the benefit of our portfolio companies

Teach and counsel finance best practices to early stage startups
Minimum Qualifications
Bachelor's degree in Finance, Accounting, Economics or related field

Minimum 10 years of experience in finance functions with significant experience at early-stage startups building and scaling the finance function, ideally beginning as the first finance leader hired

Direct experience in building a company's accounts and finance function and its operating model and budget. Direct knowledge of accounting principles and financial reporting requirements.

Experience with options, RSUs, 409A valuation, cash management & treasury and an understanding of debt and credit facilities

Excellent communication (both written and verbal) and interpersonal skills

Strong interpersonal skills and the ability to work cross-functionally across the portfolio, General Partners and various operational groups within a16z

Proven ability to work independently, manage competing priorities and execute with a repeatable process in a fast past environment

Must be low ego, possess a high level of empathy and have the ability to work with diverse teams

Experience with SaaS, Consumer Internet and Fintech business models is a plus.
The anticipated salary range for this role is between $322,000-$376,000, actual starting pay may vary based on a range of factors which can include experience, skills, and scope.
This role is eligible to participate in the a16z Carry program and various discretionary bonus programs as well as benefit and perquisite plans including health, dental, vision, disability, life insurance, 401K plan, vacation, and sick leave.
a16z culture
We do only first class business and only in a first class way

We take a long view of relationships, because we are in the relationship business

We believe in the future and bet the firm that way

We are all different, we recognize that, and we win

We celebrate the good times

We do it for the team

We play to win
At a16z we are always looking to hire the absolute best talent and recognize that diversity in our experiences and backgrounds is what makes us stronger. We hire candidates of any race, color, ancestry, religion, sex, national origin, sexual orientation, gender identity, age, marital or family status, disability, Veteran status, and any other status. These differences are what enables us to work towards the future we envision for ourselves, our portfolio companies, and the World.
Our organization participates in E-Verify. Click here to learn about E-Verify.
Andreessen Horowitz hereby reserves the right to make use of any unsolicited resumes received from outside recruiting agencies and / or individual recruiters without being responsible for payment of any fees asserted from the use of unsolicited resumes.