Partner 22, Marketing, Tech Week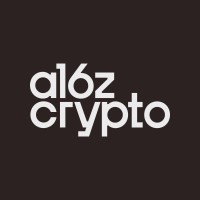 a16z
Marketing & Communications
Menlo Park, CA, USA
Posted on Saturday, November 18, 2023
Partner 22, Ecosystem Marketing, Tech Week
Founded in Silicon Valley in 2009 by Marc Andreessen and Ben Horowitz, Andreessen Horowitz (known as "a16z") is a venture capital firm that backs bold entrepreneurs building the future through technology. We are stage agnostic: We invest in seed to venture to late-stage technology companies, across bio + healthcare, consumer, crypto, enterprise, fintech, games, and companies building toward American dynamism. a16z has $35B in assets under management across multiple funds.
We've established a team that is defined by respect for the entrepreneur and the company-building process; we know what it's like to be in the founder's shoes. We've invested in companies like Singularity 6, Ready Player Me, Carry1st, Odyssey Interactive, Mainframe, Voldex, Overwolf, Mountaintop Studios, Raidbase, Sandbox VR, Azra Games, and Roblox. Our team is at the forefront of new technology, helping founders and their companies impact and change the world.
The Role
With a16z moving to the cloud, and great founders starting companies all over the world, the Tech Week initiative allows a16z to build ecosystems and meet founders where they are. In 2023, we've led Tech Weeks in LA, SF & NY drawing out 30,000+ participants across 1,000+ events. The Tech Week Partner will work with the ecosystem, composed of founders, investors, companies, partners and internal stakeholders, to build out the initiative, creating a weeklong convergence of a tech ecosystem and featuring local startups, investors and companies with the goal of fostering connectivity and thought leadership within the city.
To join our team, you should be excited to:

Marketing Communications: You will develop the overarching marketing strategy for the program which incorporates communications, content, brand, and social media skills. You will also need to implement, execute, and measure this plan to reach outcomes
Program & Partner management: You will be in charge of managing an initiative that reaches 40,000+ attendees and 1000+ events and involves collaborating with hundreds of stakeholders in the entrepreneurial ecosystem. This requires strong strategic skills and vision and the ability to oversee many moving-parts and not let details fall through the cracks
Demand generation: You will be responsible for increasing awareness and engagement with the Tech Week platform across multiple audience types, including attendees and partners
Leverage your network within the venture and startup ecosystem: This role requires a thorough understanding and level of connectivity in the startup and venture ecosystem in multiple geographies, including LA, SF, and NYC, as you will be building and leveraging relationships on a regular basis.
Executive leadership: You will be interfacing with venture partners both internally and externally, and will need executive communication skills and the ability to develop buy-in across the board
Cross-functional Teamwork: You will be working cross functionally with many groups, so the ability to work well with others while driving towards milestones is imperative
Minimum Qualifications
2+ years of experience in Partner Marketing or demand generation
7+ years of experience in a marketing role with demonstrable results with ecosystem partners
Proficient with demand generation tools such as salesforce, hubspot, mailchimp, marketo
You live for relationship management. We are in the relationship business and take a long view of relationships — you will need to be polished, persuasive, and amicable
Excellent written, presentation and verbal communication skills which can be leveraged across all communication media (digital, social, in-person, and email/print)
Strong stakeholder management, organizational and project management skills
Experience managing and executing multi-channel marketing campaigns across digital, social and event channels
Ability to persuade, influence and build trust at the executive level
Have a strong network across the venture and startup industry
Experience in a fast paced startup environment is preferred
The anticipated salary range for this role is between $241,000-$281,000, actual starting pay may vary based on a range of factors which can include experience, skills, and scope.
This role is eligible to participate in the a16z carry program and various discretionary bonus programs as well as benefit and perquisite plans including health, dental, vision, disability, life insurance, 401K plan, vacation, and sick leave.
a16z culture
We do only first class business and only in a first class way

We take a long view of relationships, because we are in the relationship business

We believe in the future and bet the firm that way

We are all different, we recognize that, and we win

We celebrate the good times

We do it for the team

We play to win
At a16z we are always looking to hire the absolute best talent and recognize that diversity in our experiences and backgrounds is what makes us stronger. We hire candidates of any race, color, ancestry, religion, sex, national origin, sexual orientation, gender identity, age, marital or family status, disability, Veteran status, and any other status. These differences are what enables us to work towards the future we envision for ourselves, our portfolio companies, and the World.
Our organization participates in E-Verify. Click here to learn about E-Verify.
Andreessen Horowitz hereby reserves the right to make use of any unsolicited resumes received from outside recruiting agencies and / or individual recruiters without being responsible for payment of any fees asserted from the use of unsolicited resumes.