Partner 22, Content Producer, Games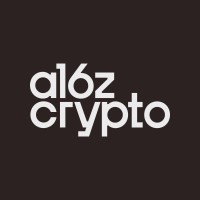 a16z
San Francisco, CA, USA
Posted on Saturday, November 18, 2023
Partner 22, Content Producer, Games
Founded in Silicon Valley in 2009 by Marc Andreessen and Ben Horowitz, Andreessen Horowitz (known as "a16z") is a venture capital firm that backs bold entrepreneurs building the future through technology. We are stage agnostic: We invest in seed to venture to late-stage technology companies, across bio + healthcare, consumer, crypto, enterprise, fintech, games, and companies building toward American dynamism. a16z has $35B in assets under management across multiple funds.
We've established a team that is defined by respect for the entrepreneur and the company-building process; we know what it's like to be in the founder's shoes. We've invested in companies like Singularity 6, Ready Player Me, Carry1st, Odyssey Interactive, Mainframe, Voldex, Overwolf, Mountaintop Studios, Raidbase, Sandbox VR, Azra Games, and Roblox. Our team is at the forefront of new technology, helping founders and their companies impact and change the world.
The Role
The role of Partner, Content Producer will work directly with a16z Games team to help develop content strategy, develop and lead our content creation process, and manage external partners and talent. This content (written/audio/video) will be published externally across various audio/visual channels (including but not withstanding YouTube, TikTok, Twitter, LinkedIn, etc) and will help educate our existing founders while inspiring future ones. You should have empathy for the unique challenges games founders face and a comprehensive understanding of the games ecosystem, and be able to synthesize this understanding into unique content across several different content platforms.
This individual will sit within the Games Fund, reporting into the Head of Marketing, Games and will work very closely with the Games GTM team and other cross functional teams supporting our games portfolio.
Our flagship podcast was started in 2014, the a16z podcast now reaches millions each year; has consistently ranked in the top 10 in technology podcasts; and has featured guests including Patrick Collison, Oprah Winfrey, Vitalik Buterin, Tim O'Reilly, and Alex Honnold. Since then, a16z has invested in audio and launched several successful podcasts, including web3 with a16z and Bio Eats World.
Content for GAMES FUND ONE is still nascent and the team is looking to bring on a leader and full-time producer to focus on flagship shows while incubating new formats of content written/video/audio projects across the company. This producer will be responsible for operationalizing the podcast, ensuring that it is innovative, while remaining high-quality. This role will span operational responsibilities of guest outreach, episode research, post-production, but also have the opportunity to partner with both the Marketing, GTM, and Investor team to shape future content, including pitching new segments and the scoping of new projects entirely.
In this role, you will work directly with the content host, marketing lead, and contractors to ensure that the content is publishing and growing consistently. You will also work with other teams across the company in advising them on their written/audio/video needs. The ideal person for this role has prior experience as an audio/video producer, with a passion and curiosity for technology, innovation, and startups, not to mention being a student of the latest trends within the audio and video landscape. They should bring creative ideas to the table, but also be willing to focus on the operational needs of the podcast.
To join our team, you should be excited to:
Work cross-functionally across Marketing, Go-to-Market, Investment, and Social team

Build strategy honing in on audience, content strategy, and production

Identify guests and content formats that would resonate best with target audiences

Manage a guest database, ensuring a steady pipeline and high-quality outreach, with the support of our production assistant

Perform episodic research, occasionally prepping podcast outlines for the participants

Ensure seamless episode recordings, including preparing documentation for guests

Manage each project's remote recording, editing, and distribution, including video operations

Partner with contractors to develop music, trailers, and other social assets for the podcast

Help teams across the company build audio and video assets from scratch

Ideate, implement, and test creative new segments within the podcast, utilizing data to guide decision-making

Highlight high-quality segments for distribution from each recording

Identify audio and video trends or new experiments to test
Minimum Qualifications
Prior experience of 8+ years video/audio producer

Deep understanding of video and audio production, equipment, and software

Demonstrated clear ownership of projects and productions – ability to organize various stakeholders across the creative process to execute against tight deadlines

Experience project managing complex content operations and coordination across teams. Bonus points for prior experience managing contractors in the audio/video industry.

Ability to translate a rough concept into a living, reproducible audio/video product

Confident communicator with strong judgment, in order to perform high-quality outreach and engage live with top experts

Self-starter, strong collaborator, and effective communicator
The anticipated salary range for this role is between $237,000-$277,000, actual starting pay may vary based on a range of factors which can include experience, skills, and scope.
This role is eligible to participate in the a16z carry program and various discretionary bonus programs as well as benefit and perquisite plans including health, dental, vision, disability, life insurance, 401K plan, vacation, and sick leave.
a16z culture
We do only first class business and only in a first class way

We take a long view of relationships, because we are in the relationship business

We believe in the future and bet the firm that way

We are all different, we recognize that, and we win

We celebrate the good times

We do it for the team

We play to win
At a16z we are always looking to hire the absolute best talent and recognize that diversity in our experiences and backgrounds is what makes us stronger. We hire candidates of any race, color, ancestry, religion, sex, national origin, sexual orientation, gender identity, age, marital or family status, disability, Veteran status, and any other status. These differences are what enables us to work towards the future we envision for ourselves, our portfolio companies, and the World.
Our organization participates in E-Verify. Click here to learn about E-Verify.
Andreessen Horowitz hereby reserves the right to make use of any unsolicited resumes received from outside recruiting agencies and / or individual recruiters without being responsible for payment of any fees asserted from the use of unsolicited resumes.