Partner 22, Community Lead, a16z Games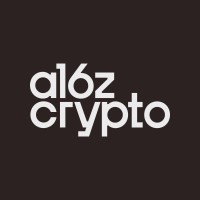 a16z
San Francisco, CA, USA
Posted on Saturday, November 18, 2023
Partner 22, Community Lead, a16z Games
Founded in Silicon Valley in 2009 by Marc Andreessen and Ben Horowitz, Andreessen Horowitz (known as "a16z") is a venture capital firm that backs bold entrepreneurs building the future through technology. We are stage agnostic: We invest in seed to venture to late-stage technology companies, across bio + healthcare, consumer, crypto, enterprise, fintech, games, and companies building toward American dynamism. a16z has $35B in assets under management across multiple funds.
We've established a team that is defined by respect for the entrepreneur and the company-building process; we know what it's like to be in the founder's shoes. We've invested in companies like Singularity 6, Ready Player Me, Carry1st, Odyssey Interactive, Mainframe, Voldex, Overwolf, Mountaintop Studios, Raidbase, Sandbox VR, Azra Games, and Roblox. Our team is at the forefront of new technology, helping founders and their companies impact and change the world.
The Role
This Community Lead is responsible for building the a16z Games community and representing a16z Games to the games industry. Given that we are a relatively new team, this is an opportunity to build from the ground floor. The Community Lead will launch new community channels and engage and grow our existing channels (Twitter, Discord, etc.) by creating and distributing informative and entertaining content to a variety of audiences relevant to the Gaming Industry. They will work closely with the games marketing, content, go-to-market, and investing teams to develop creative content that supports a16z Games and our portfolio companies. This person will have a passion for the intersection of Games and technology, and the ability to craft a unique and memorable voice that influences, educates, and delights. They should be up to speed on the latest social media trends and strategies as well as internet culture and conversations.
Additionally, the Community Lead will play a meaningful role in the lifecycle of our portfolio companies by offering practical community management advice and support at every stage of the startup journey from pre-launch through exit. This role is the best of both worlds for a seasoned community professional, offering the ability to coach and counsel our games portfolio companies, while still applying your operational skills as we build the a16z Games brand. This role will report into the Head of Marketing, Games.
To join our team, you should be excited to:
Build, create, strategize – You're a builder who likes operationalizing programs—you'll be doing everything from developing content and strategic campaigns to measuring and sharing performance. You're creative and resourceful, like to experiment, and know how to build a playful voice

Make Gaming (+VC) more accessible – you are open minded and excited to dive deep into gaming technology, trends, and news—and create content that shows how it all fits together in the growing and connecting the games ecosystem.

Become a trusted advisor across the Games portfolio – you'll be sharing and finding ways to distribute expert knowledge around community building, social media management, and content/platform strategies.

Test, iterate, and optimize – You're data-driven and are always experimenting with new formats and tapping into fresh ideas. Most importantly you apply the insights gleaned from testing to optimize and sharpen your strategy

Build and develop community – One of the teams' goals is to "unite the tribes" across the industry. To accomplish this goal, we are seeking an individual who can actively build and participate in the community, and design campaigns tailored to different audiences and their needs (whether that be digital or in-person!).
Minimum Qualifications
8+ Years of experience working across roles including (but not limited to) community, integrated marketing, comms/public relations, content marketing

Excellent writer/editor/meme maker, Twitter/Discord native and can adapt style and voice across different platforms and audiences

Hands-on experience owning social media for a high-visibility, high-profile, or high-growth games brand

Strong collaborator and effective communicator across all levels with impeccable judgment

Seasoned in social content production across various formats, including video/audio clips, screenshots, charts/graphs, diagrams, tweetstorms, etc.

Strong command of tracking, analyzing, and interpreting data—including implementing and using various analytics and reporting tools; experienced in social listening and monitoring
The anticipated salary range for this role is between $245,000-$287,000, actual starting pay may vary based on a range of factors which can include experience, skills, and scope.
This role is eligible to participate in the a16z carry program and various discretionary bonus programs as well as benefit and perquisite plans including health, dental, vision, disability, life insurance, 401K plan, vacation, and sick leave.
a16z culture
We do only first class business and only in a first class way

We take a long view of relationships, because we are in the relationship business

We believe in the future and bet the firm that way

We are all different, we recognize that, and we win

We celebrate the good times

We do it for the team

We play to win
At a16z we are always looking to hire the absolute best talent and recognize that diversity in our experiences and backgrounds is what makes us stronger. We hire candidates of any race, color, ancestry, religion, sex, national origin, sexual orientation, gender identity, age, marital or family status, disability, Veteran status, and any other status. These differences are what enables us to work towards the future we envision for ourselves, our portfolio companies, and the World.
Our organization participates in E-Verify. Click here to learn about E-Verify.
Andreessen Horowitz hereby reserves the right to make use of any unsolicited resumes received from outside recruiting agencies and / or individual recruiters without being responsible for payment of any fees asserted from the use of unsolicited resumes.